Reach Your Human Potential
Quality therapy can be about more than relieving symptoms.  I support my clients in materializing the lives they truly desire.  Yes, of course, along the way they overcome barriers, such as inappropriate anxiety, depressed mood, counterproductive behaviors, self esteem issues, relational difficulties, etc.   These are replaced with patterns of thought, feeling, behavior, relating to others that set up the conditions for life to unfold in ways that can be most fulfilling.  Each person's path to success is unique.  For that reason, my approach to therapy is unique for each client with whom I work.  Together, we collaborate to understand what changes are desired and the means to accomplishing their own vision of success.
You are capable of having a life you truly desire.  I would be honored to assist you in making that a reality.
---
Please contact me to schedule a free initial consultation.
Phone: 9492457718, Whatsapp: +6587629206     |     Send Email
I look forward to helping you.
---
The Benefits of Therapy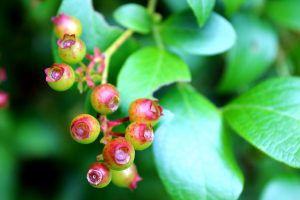 Psychotherapy can be an effective tool in helping you to overcome the challenges you face. By seeking therapy, you are taking responsibility and action to change what no longer works in your life.
As an experienced psychologist, it is my honor to assist you in exploring your core issues and move toward a healthy, fulfilling life. Utilizing a variety of approaches including Biopsychosocial, Cognitive/Cognitive-Behavioral, Contemplative Psychotherapy, Existential/Humanistic, Hypnotherapy, Integrative, Interpersonal, Person-Centered, Relational Psychotherapy and Solution-Focused Brief Therapy, I will work with you to create a treatment plan that is customized to meet your unique circumstances.
With honesty and compassion I will work with you to create an open channel of communication. The goal of our therapy sessions together will be to help you develop and carry out your own unique success plan based upon your own specific circumstances and preferences.   Additionally, we will work on the skill of self-compassion, which will allow you to move more easily through difficult times in the future, as wells as become a more productive and happier person.
"Your present circumstances don't determine where you can go; they merely determine where you start."

– Nido Qubein